Dottorone flip-flops
$ 21.99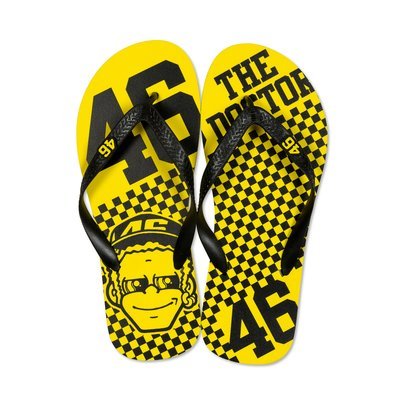 Flip-flops made of soft rubber and part of Valentino Rossi's VR46 Classic 2020 collection. They are ideal in summer and at home or sport. Number 46 present on Yamaha M1 MotoGP, the Doctor's caricature and elements of the checkered flag are depicting.

Composition: 100% PET


Also found in: beachwear VR46 classic woman man
The delivery of the products purchased takes place on average within 5 working days from the order reception for Italy and EU, and within 8 days for all other destinations.
Shipping costs and any customs duties for non-EU deliveries not included.
Product code: VRUFF400424