Replica gloves Full Metal 6 Valentino Rossi
$ 499.00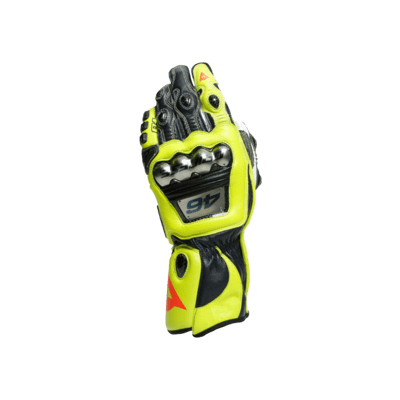 Full Metal 6 is the MotoGP glove. It incorporates the most advanced Dainese technologies in an extremely lightweight and ergonomic product. The protection on the back is created in carbon fiber and titanium, materials that offer unparalleled impact dissipation and abrasion resistance. Elastic inserts on the back and fingers allow the glove to trace the hand's every movement, allowing the rider to give it their all, at all times and with maximum confidence and control. The goatskin palm is soft and flexible, but also extremely resistant to abrasion. Together with the aramid fiber stitching, it offers exceptional resistance to rubbing and the high temperatures reached owing to friction against the asphalt. Full Metal 6 Replica Valentino is an exact copy of the glove worn on track by the nine-time World Champion. The Doctor's style meets all the Dainese MotoGP technology in the world's most advanced hand protection.

Composition: 100%LEATHER


Also found in: motorcyclists man
The delivery of the products purchased takes place on average within 5 working days from the order reception for Italy and EU, and within 8 days for all other destinations.
Shipping costs and any customs duties for non-EU deliveries not included.
Product code: DAMGV304903