VR46 Curb Short gloves
$ 78.90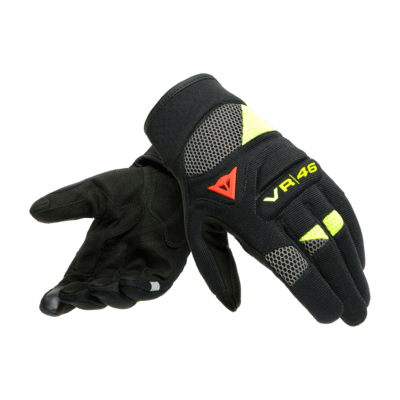 The VR46 CURB SHORT gloves, belonging to the exclusive VR46 by Dainese collection and inspired by Valentino Rossi, are perfect for the hottest time of the year thanks to the widely ventilated fabric construction. Thanks to Dainese safety high standards certification, with the VR46 CURB SHORT gloves on every road the only thought is to enjoy the ride.

Composition: 79% N, 10% PL, 11% EL


Also found in:
The delivery of the products purchased takes place on average within 5 working days from the order reception for Italy and EU, and within 8 days for all other destinations.
Shipping costs and any customs duties for non-EU deliveries not included.
Product code: DAMGV409903