VR46 Sector Short gloves
$ 189.99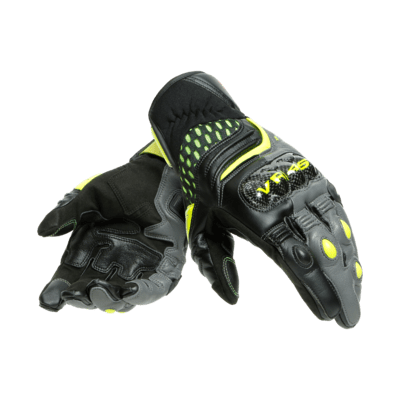 The VR46 SECTOR SHORT leather short sports gloves belong to the exclusive VR46 collection by Dainese and offer top level performance thanks to technologies developed from the experience of MotoGP World Championship, with the style of Valentino Rossi. The typical safety of Dainese products is guaranteed by the knuckles with carbon fibre plate and the DCP system that protects the little finger, one of the most stressed areas of the body in the event of a fall. The VR46 SECTOR SHORT can be used even during the hottest days thanks to mesh inserts on the back and perforations placed on the inside of the fingers to ensure maximum ventilation at all times. Great comfort and sensitivity to the handlebars are possible thanks to the special composition of the palm, in Amica Suede leather with goatskin inserts.

Composition: 60% LE, 18% PL, 13% NY, 9% PU


Also found in: guanti dainese motorcyclists man
The delivery of the products purchased takes place on average within 5 working days from the order reception for Italy and EU, and within 8 days for all other destinations.
Shipping costs and any customs duties for non-EU deliveries not included.
Product code: DAMGV387003